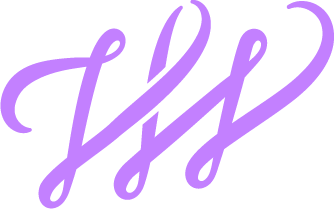 As a collaborative and diverse designer, I utilize my cultivated background in Branding and Interaction Design to bring ideas to life with a focus on innovation. I find joy in creating logos and websites for companies looking to make a positive influence.
I've worked in Branding, Marketing, and Digital design agencies across the US. As well as with clients in multiple industries including Healthcare, Telecommunication, Finance, Education, Technology, Media, and Retail.
When I'm not making impactful designs
, I'm exploring in my jeep with my dog or wandering greenhouses.
Work Experience
Senior Designer
  |  July 2019-Current  |  Voltage Ad
Art directing creative tasks on projects for direct to consumer clients. Creating consumer-facing collateral, packaging, POP displays, and social marketing campaigns from ideation into the marketplace. Working directly with clients and content strategists to inform and define creative vision. Collaborate with developers to create and execute Wordpress sites. Develop and launch email marketing campaigns using Mailchimp. Create and execute landing pages using Elementor and custom HTML. Within one year, 42 packages, 18 ad campaigns, and 10 websites all went into market.
Art Director
  |  October 2017 - March 2019  |  Creative Distillery
Directed compelling experiences for 10+ non-profit organizations. Drove strategic priorities to launch new brands and reinvent existing brands. Over 1.5 years, every project made it into market, including 12 websites, 8 logos, and 6 print, digital and social campaigns. Hired to mentor fellow designers and uphold the quality of design systems across the agency.
Creative Consultant & UX Designer
  |  May 2016 - August 2016
Agencies: LRXD, Monigle, Crank 211, Signal.CSK
Consulted on creative projects as the primary liaison between agency executives and their clients. Analyzed brand standards and proposed visual solutions such as logos and websites for CPG and healthcare. Managed brand identities, solved UX problems, and conceptualized deliverables. Applied UX/UI design principles to at-risk projects to propel them forward and preserve client relationships.
Senior Interactive Designer
  |  March 2015 - May 2016  |  Intelligent Demand
Played an integral role on the account team for 12 clients. Created design decks to sell campaign ideas and propose collateral for B2B and B2C including healthcare, telecom, and software. Ideated and executed infographics, whitepapers, landing pages, and ads. Collaborated with expert account, technology, and copywriting team members. Saw 56 projects from onboarding through launch.
Graphic Designer
  |  June 2011 - March 2015  |  Monigle
Joined a team of brand professionals to create full-spectrum design systems. Produced logo options, brand guidelines, and digital touchpoints from concept to execution. Established the agency's first file management process and workflow. Designed visual identities for nationwide organizations. Over 4 years, worked on 66 clients and implemented systems that designers across the country still use today.
Volunteer Experience
VP of Programming
  |  May 2014 - May 2016  |  AIGA Colorado
Software
Adobe Creative Suite Including:
Illustrator, InDesign, Photoshop, XD, Animate, & Acrobat Pro 
Sketch, Elementor, Google Drive, WordPress, Mailchimp, Jira, Harvest, Basecamp, Trello, Slack, Dropbox
Education
Bachelor of Fine Arts with an emphasis in Communication Design
August 2007 - May 2011  |  Milwaukee Institute of Art & Design